MoonBeans Coffee Special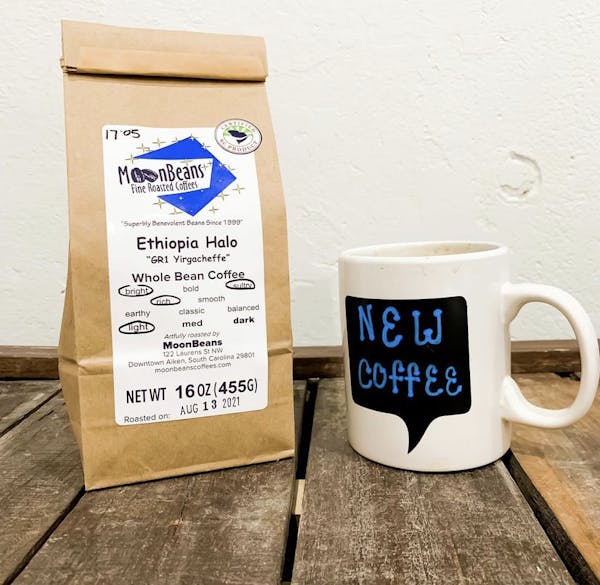 Ethiopia Halo GR1 Yirgacheffe
Packed full of nuanced fruit tones of peach, strawberry pie, fruit punch and hints of rose, it's our favorite African coffee by far.
Like many high-end beans, Yirgacheffe is grown at high elevation and hand picked.
One of the most noticeable things about Yirgacheffe is its brightness. Thanks to the combination of the bean and the processing methods, the coffee has a clean quality that makes it an ideal bean to try hot or iced.