Downtown Augusta Weekly Special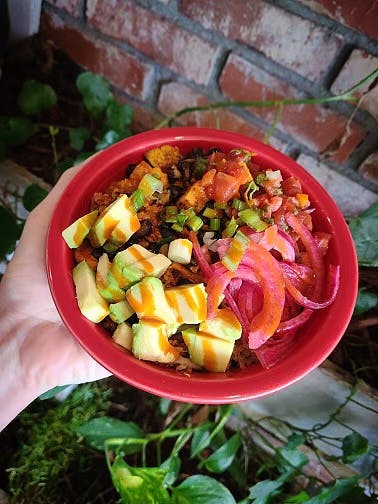 Pepper Jack Grilled Cheese
Boar's Head pepper jack and applewood smoked bacon piled high on sourdough, finished with avocado and purple onion.
Vegan Fiesta Bowl
Quinoa & kale hash browns topped with veggie chorizo, avocado, picked red onion, black beans, salsa, roasted sweet potatoes and a hot sauce drizzle.
Blueberry Bagel with Almond Butter
House-made almond butter with hints of honey & cinnamon, generously spread on a blueberry bagel.